Marine Nickel Aluminium Bronze D38999 Connectors
Section titled anchor_for_block_b3cd525a78c7c97952e8257e339bc18e
MIL-DTL-38999 Series Overview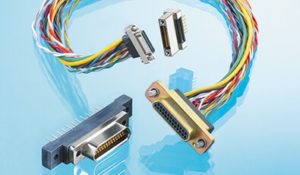 Section titled anchor_for_block_ffb0c944e943303fc26431afc3f1b722
New Product Range
NYK Component Solutions Ltd have added a new range of circular connectors to their extensive portfolio, the NVS Marine Nickel Aluminium Bronze connector. The new NVS range complements the Souriau JVS and Amphenol TVS nickel aluminium bronze ranges. It is derived from the MIL-DTL-38999 III and CECC 75 201.002 and therefore offers the same fit, form and function but with enhanced resistance to saltwater corrosion. The NVS Marine connectors offer real commercial benefits to the customer and NYKCS are now offering build from stock.
Applications for the product include, Navy vessels, Military, Merchant fleet, transportation, Oceanography, battle-field cables, shelters and other demanding applications where reliability and high resistance to saltwater corrosion is required.
High Reliability Connector
The connectors feature a rugged and high corrosion resistant housing in Nickel Aluminium Bronze alloy and this design provides a high reliability connector with excellent saltwater corrosion resistance characteristics and dry mate sealing down to 4m immersion. Contact arrangements with high density size 22D contacts enable up to 128 ways and by utilising 22D, 20, 16, 12 and size 8 contacts a wide range of signal, power, high speed Databus or Optical signals can be supported. Contacts are terminated by crimping and are inserted and removed using standard plastic tools inserted from the rear of the connectors.
Complete Interconnect Solutions
NYK remains focused on the needs of the customer and can provide a complete interconnect solution that includes the connector, backshell and other accessories, such as protective caps and lanyards.
For more information about the NVS marine nickel aluminium bronze range of connectors as well as a complete range of interconnect solutions for use in the most demanding applications please contact the team at NYK today or visit the product page.