Section titled anchor_for_block_94851fb173e9a1b3178e1e2f000acf4c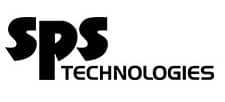 SPS Flexloc self-locking nuts
Section titled anchor_for_block_c73c09f0961b277be38c0fbed980957a
Apollo Aerospace Components is proud to be a Master Distributor for SPS Flexloc, the classic all-metal self-locking nuts.
Flexloc® is a onepiece, all-metal, construction locknut that stands up under extreme temperatures, vibration and shock.
At Apollo Aerospace Components, we are trusted to deliver the highest quality products and service wherever our customers are located. Our Flexloc self-locking nuts are used in a wide range of applications in the, Automotive, Industrial, Aerospace and Military Vehicle markets.
For durability, strength, and overall value, it is the premier industrial locknut backed by advanced engineering, sophisticated manufacturing systems, and rigorous quality control standards.
To find out more, get in touch with our experts
Section titled anchor_for_block_1c78c9f71e9f7c6a232da913e0604ee9
Why Flexloc?
Because a Flexloc® locknut has no nylon insert, it consistently provides better tensile strength than the leading 'two-element' locknuts and is ideal for elevated temperature environments.


To find out more about our complete range of products including Flexloc® self locking nuts, our expertise and quality commitment please get in touch with our experts.
FLEXLOC benefits
Higher temperature use than non-metallic insert type locknuts
Every thread carries a portion of the induced load
Impact, shock and vibration resistance
Elimination of lock wires, lock washers and inserts
Locking without seating–can be used as stop nuts
Easy installation and removal
More reliable then plain nuts, lock washers, castellated nuts with cotter pins and jam nuts
Identification – SPS stamp