New Amphenol Distribution Agreement by Apollo Aerospace
Section titled anchor_for_block_2e450bf14433c2b1fcb02fd905a2e9e8
New Amphenol Distributor Agreement by Apollo Aerospace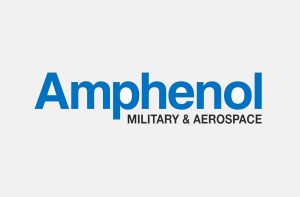 Section titled anchor_for_block_79a0419ab7c38767abf691f8fee9d202
Apollo is happy to announce a new distribution partnership with Amphenol. Effective 2023, Apollo has become a franchised distribution partner for high performance connectors, backshells and accessories.
Amphenol is a global designer, manufacturer, and supplier of electronic and interconnect solutions. Amphenol is known for its high-quality products and innovative solutions that meet the evolving needs of its customers. The company produces a wide range of connectors, cables, and interconnect systems for a variety of industries, including telecommunications, aerospace, military, automotive, and industrial. Amphenol has operations in over 60 countries and employs over 80,000 people worldwide. 
Jason Crabtree, Managing Director, Apollo Aerospace Components, said:
"This is a game changing move for Apollo as we look to substantially expand our connector activities across our Global network. I am delighted that we have been able to work closely with Amphenol over the last year to shape a shared vison for this strategic collaboration"
Steve Roberts, General Manager, Amphenol Ltd, added:
"Amphenol Ltd has appointed Apollo Aerospace as an AIMG distributor including a 38999 VAD. We are excited about the reach Apollo has within USA, European and UK sites aligned to major OEM customers. Apollos recent acquisition of the NYK connector business enables further distribution penetration in support of their core business. The distribution agreement is effective immediately and the VAD programme will be following shortly. Amphenol welcomes Apollo Aerospace to its portfolio of VAD partners, and we look forward to winning new business together."
We are delighted to broaden our relationship with Amphenol and are looking forward to providing Customers both old and new with an extended product range.
Looking for aerospace connectors and backshells?
Trust Apollo Aerospace Components for all your needs. With our extensive experience and proven track record in the industry, we are dedicated to offering only the highest quality components and supply chain solutions to meet the needs of our customers. We believe in nurturing and investing in long-term partnerships with our customers and suppliers. By prioritizing customer satisfaction and offering a wide range of products and global support, we are confident in our ability to provide reliable and trusted solutions to companies in need of aerospace connectors and backshells.
Contact us on 01489 861378 or electrical@apollo-aerospace.com