Need connector accessories?
Section titled anchor_for_block_ce76d46a0e911a8706b36f4c5380bf59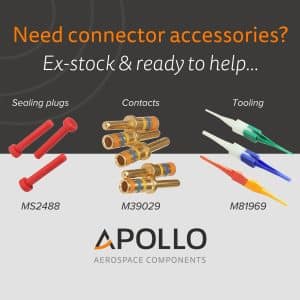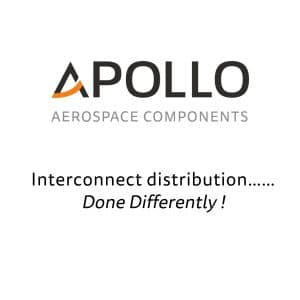 Do you need connector accessories?
Apollo can support all your connector accessories needs: M84059 accessories, M39029 contacts, M81969 tools, MS27488 seal plugs and MS90376 caps from the vast stock in our UK facility.
Contact us today at electrical@apollo-aerospace.com to learn more about the broad range of connect accessories solutions.
Click here for more info: https://www.apollo-aerospace.com/electrical-connectors/
#Interconnector #MilSpec #32029 #M85049 #D38999 #MILDTL38999 #DSEi2023 #DSEi #interconnect #circularconnectors #military #aerospace #defence #c5isr #Apollo #ApolloAerospaceComponents #UKmanufacturing
Interconnect Distribution…… Done Differently