Integrated Backshell MIL-DTL-38999 Series III Connectors
Section titled anchor_for_block_c2d08ab41c3e4f9f49f53f4faf210fec
Integrated Backshell MIL-DTL-38999 Series III Connectors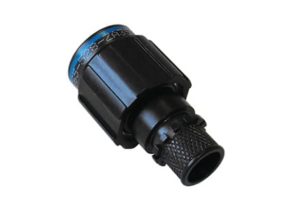 Section titled anchor_for_block_a4a287e8e3725331fbbf2aa1691b7e7b
D38999 Series III circular connectors are now available with an integrated backshell from NYK Component Solutions.
Benefits
Built to conform with the MIL-DTL-38999 series III specification they are fully intermateable and interchangeable with d38999 III products. These Conesys connectors offer the performance advantages of D38999 with the following benefits over a traditional connector/backshell pairing:
quicker assembly;
space saving;
lower weight;
time-saving during ordering;
reduced inventory holding.
One-piece
The one-piece shell construction completely integrates the straight backshell enabling screen termination by either band or spring. They are manufactured in both aluminium and stainless steel with various plating available, including Black Zinc Nickel across the 3 shell styles:
RFI Plug (Ref: D38999/26);
Jam Nut Receptacle (Ref: D38999/24);
Wall Mount Receptacle (Ref: D38999/20).
A stainless-steel firewall version is also available. All connectors use M39029 contacts and MIL-STD-1560 inserts.
Integrated backshell connectors are also available in the following connector styles: MIL-5015 series III, MIL-DTL-26482 series II and MIL-DTL-D38999 series I. All offer the same benefits of reduced complexity throughout product specification, ordering and installation.
For more information contact the team today. A full catalogue is also available.