Filtered MIL-DTL-38999 III Connectors
Section titled anchor_for_block_6308ecfb31d43
Filtered MIL-DTL-38999 III Connectors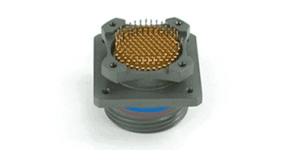 Section titled anchor_for_block_631080f8726f2
EMI/RFI filtered connectors by RF Immunity are available from NYK Component Solutions.
These products cover diverse forms of EMI/RFI filtering including filtered connectors, single line, multi-channel configurations, transient protection, and protection for power supply systems. Placing great emphasise on the design and manufacture of customer specific protection solutions to electro-magnetic and radio frequency threats and depending on configuration can be built into standard MIL-DTL-38999 III shells or custom housing where required, all being compatible and intermatable with the D38999.
EMI/RFI filtered connectors are constructed using advanced technologies and techniques developed for the design and manufacture of high-performance filtering and protection and built to meet the required specification of each customer.
RF Immunity was established in 2002 and specializes in the design and manufacture of high-quality filtered, transient protection, hermetically sealed and customised connector assemblies.
NYK Component Solutions is a leading franchised distributor and QPL listed VAD assembler of circular connectors and accessories for use in Military, Aerospace and harsh environment Industrial applications supplying approved product to markets around the world.
Contact the team today for more information.