Customised EMI/RFI Filtered Connectors
Section titled anchor_for_block_2add0d53a800fdb7c1a008f826297fa2
Customised EMI/RFI Filtered Connectors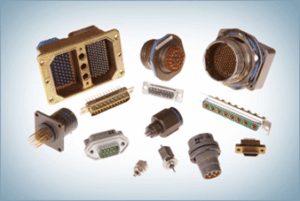 Section titled anchor_for_block_1b353b193a20bb964d20e8508a4111da
Customised EMI/RFI filtered connectors by RF Immunity are now available from NYK Component Solutions.
RF Immunity was established in 2002 and specializes in the design and manufacture of high-quality filtered connectors, transient protection connectors, hermetically sealed connectors and customised connector assemblies.
The products are constructed using advanced technologies and techniques developed for the design and manufacture of high-performance filtering solutions to meet the specific requirements of each customer.
Solutions cover diverse forms of EMI/RFI filtering including, filtered connectors, single line, multi-channel configurations, transient protection and protection for power supply systems. Placing great emphasis on the design and manufacture of customer specific protection solutions to electromagnetic and radio frequency threats.
One recent application was for an Avionics PDSU (Power Distribution and Stabilized Unit) application with incoming power of 115VAC & 28VDC distributing to various electronic units. The filters had to attenuate a noise of 50dB @ 100KHz with reverse polarity and phase protection included while also protecting from transient voltage surges in accordance with MIL-STD-704A. The unit was designed to sustain high power consumption of 400W DC & 4500VA AC. It fully passed the comprehensive EMI/RFI and electrical qualifications, in addition to 14 different environmental tests to meet the high performance required by the customer.
For more information about customised EMI/RFI connectors for your application please contact the team.