Conesys visit Apollo Southampton
Section titled anchor_for_block_dc4df4c5bbe90163ee9e30765ff3be1b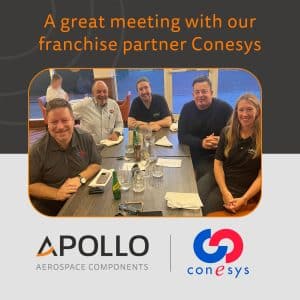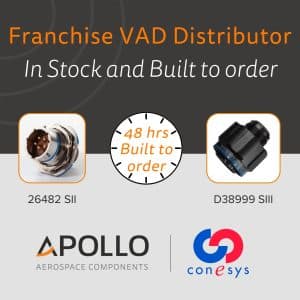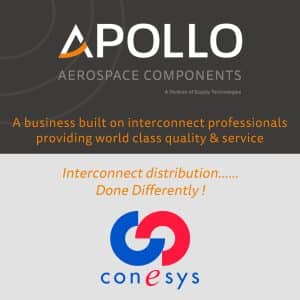 Huge thanks to Mark Taylor and Patrick Nunn from Conesys for sharing their valuable time for a QBR with the Apollo team in Southampton.
Apollo Aerospace Components are a franchised VAD distributor for Conesys (Aero/J-Tech) and their vast array of product lines.
We stock and build to order Conesys (Aero) Mil-DTL-26482 Series II and Mil-DTL-38999 Series III in 48 hours.
At Apollo, we understand that time is critical when it comes to your operations. That's why we ensure that your orders are processed, built to your specifications, and shipped in around 48hrs. Our excellent customer service, composed of highly experienced and trusted interconnect professionals, are always here to assist you.
Visit our electrical product page: https://www.apollo-aerospace.com/electrical-connectors/
Contact us today 01489 861378 or electrical@apollo-aerospace.com to learn more about Conesys and our broad range of interconnect solutions.
Interconnect Distribution…… Done Differently