Commercial variant now available – D38999 Series III
Section titled anchor_for_block_6308ecfb31d43
Commercial variant now available – D38999 Series III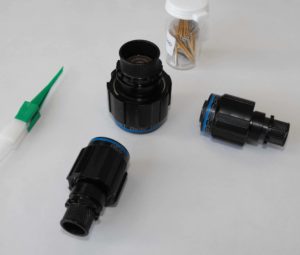 Section titled anchor_for_block_631080f8726f2
NYK Component Solutions are now supplying a commercial variant of Conesys D38999 III connectors that have an integral shrink boot adaptor with strap platform. This one-piece construction saves space, weight, cost and assembly time. The key features of this product are:
One piece construction
No need for separate backshell
Fully compatible with MIL-DTL-38999
Reduced space envelope
Reduced weight
Designed to take standard shrink boots and shapes
Integrated strap platform for screen termination
All 38999 III shell sizes and insert layouts
Various plating finishes
Conesys "AE" Commercial Part Numbers (Example: AE65-528-ZC35SN)
Please contact the team at NYKC for more information about this product.
For information about the military version please click here.