Amphenol 62GB Connectors In Stock
Section titled anchor_for_block_4250a984d5a7a603246eab33f37c000c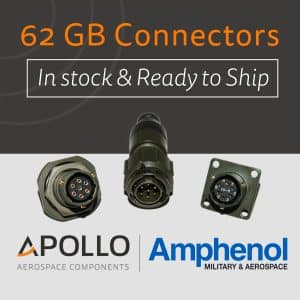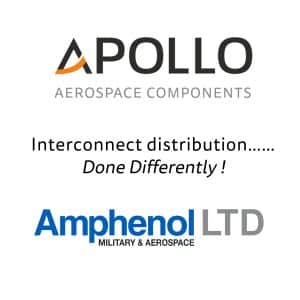 Apollo are happy to announce we have Amphenol 62GB connectors in stock and ready to ship today.
The Amphenol 62GB series (26482 series type connector) is a rugged and versatile line of connectors that's designed to withstand even the most demanding environments.
We have a variety of shell sizes and contact arrangements in stock, so you're sure to find the perfect solution for your needs.
Click here for more information about 62GB connectors:
Contact us on 01489 861378 or electrical@apollo-aerospace.com