Amphenol 62GB Connectors In Stock and Ready To Ship Today
Section titled anchor_for_block_c484bb949bdf71c785c341ddb372222e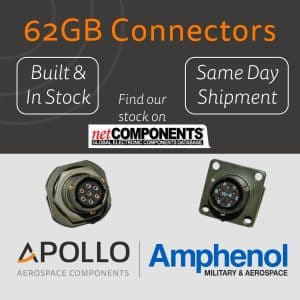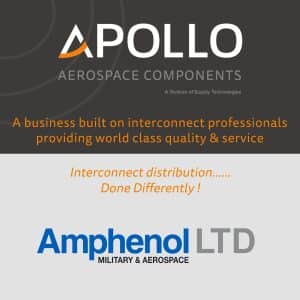 Amphenol 62GB connectors built, in stock and ready for same day shipment.
We have a wide variety of shell sizes and contact arrangements ready to ship, so you're sure to find the perfect solution for your needs.
The Amphenol 62GB series (26482 series style connector) is a rugged and versatile line of connectors that's designed to withstand even the most demanding environments.
At Apollo, we understand that time is of the essence when it comes to your operations. That's why ensure that your orders are processed and shipped as quickly as possible. Our excellent customer service, composed of highly experienced and trusted interconnect professionals, are always here to assist you
Click here for more information about 62GB connectors: 62GB Product Page
Click here to search our stock: Apollo Stock Search
Click here to search our stock on NetComponents: