NYKCS showcases new products at DSEI 2017
Section titled anchor_for_block_6308ecfb31d43
NYKCS showcases new products at DSEI 2017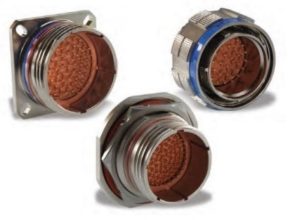 Section titled anchor_for_block_631080f8726f2
NYK Component Solutions (NYKCS) was very pleased to exhibit at this year's DSEI event in London showcasing a number of interconnect products including the CONESYS MIL-DTL-38999 III connectors and the COMPAERO range of connector backshells and accessories. Together these products allow NYKCS to offer a complete connector and accessory package of MIL approved and released products.
The CONESYS MIL-DTL-38999 III products are to be assembled in October 2017 at the NYKCS facility in Durley, Hampshire with approval of the company as a 'value add' assembling distributor being completed.
The COMPAERO range of connector backshells and accessories is probably the most extensive range of connector accessories available in the market place. As a fully franchised distributor NYKCS can offer the full package of MIL approved products.
These products were shown alongside other military and aerospace interconnect products from our trusted partners including, Hyperboloid / Hypertac contacts from IEH, Hermetic connectors from AMETEK, SEALTRON, HERMETIC SEAL and filter connectors from RF IMMUNITY.
DSEI 2017 was the ideal event for NYKCS to demonstrate its latest product offerings and technical expertise to the market. Traffic on the stand was brisk with lots of interest in both the new and existing product lines.