MIL-DTL-38999 Series III Assembly
Section titled anchor_for_block_22222cc6c1bb039f9e6fe525c375fd72
MIL-DTL-38999 Series III Assembly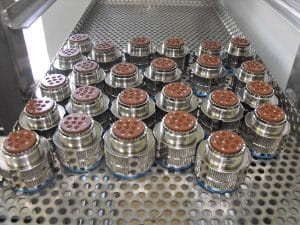 Section titled anchor_for_block_442f98be9938636ed310e1e7aed79a9a
MIL-DTL-38999 connectors are high-performance electrical connectors that were originally designed for use in military and aerospace applications. These connectors are built to withstand extreme conditions, such as high temperatures, shock, vibration, and exposure to harsh chemicals. They are also designed to provide reliable electrical connections in environments where electromagnetic interference (EMI) is a concern. MIL-DTL-38999 connectors are commonly used in a variety of industries, including aviation, defence, and telecommunications. They are particularly well-suited for use in applications where high-speed data transfer and signal integrity are critical. These connectors come in a variety of sizes, configurations, and materials, making them versatile and adaptable to a wide range of applications.
How to cut down your lead times for sourcing MIL-DTL-38999 connectors?
Assembly of MIL-DTL-38999 is, in some people's minds a black art, with difficult component supply and long lead times to the customer. To address these common challenges Apollo Aerospace Components have invested time and resources into implementing the most robust quality system with a fully approved Value Add Distribution assembly area. It enables us to build approved product quickly to meet the buyers and engineer's exact requirements.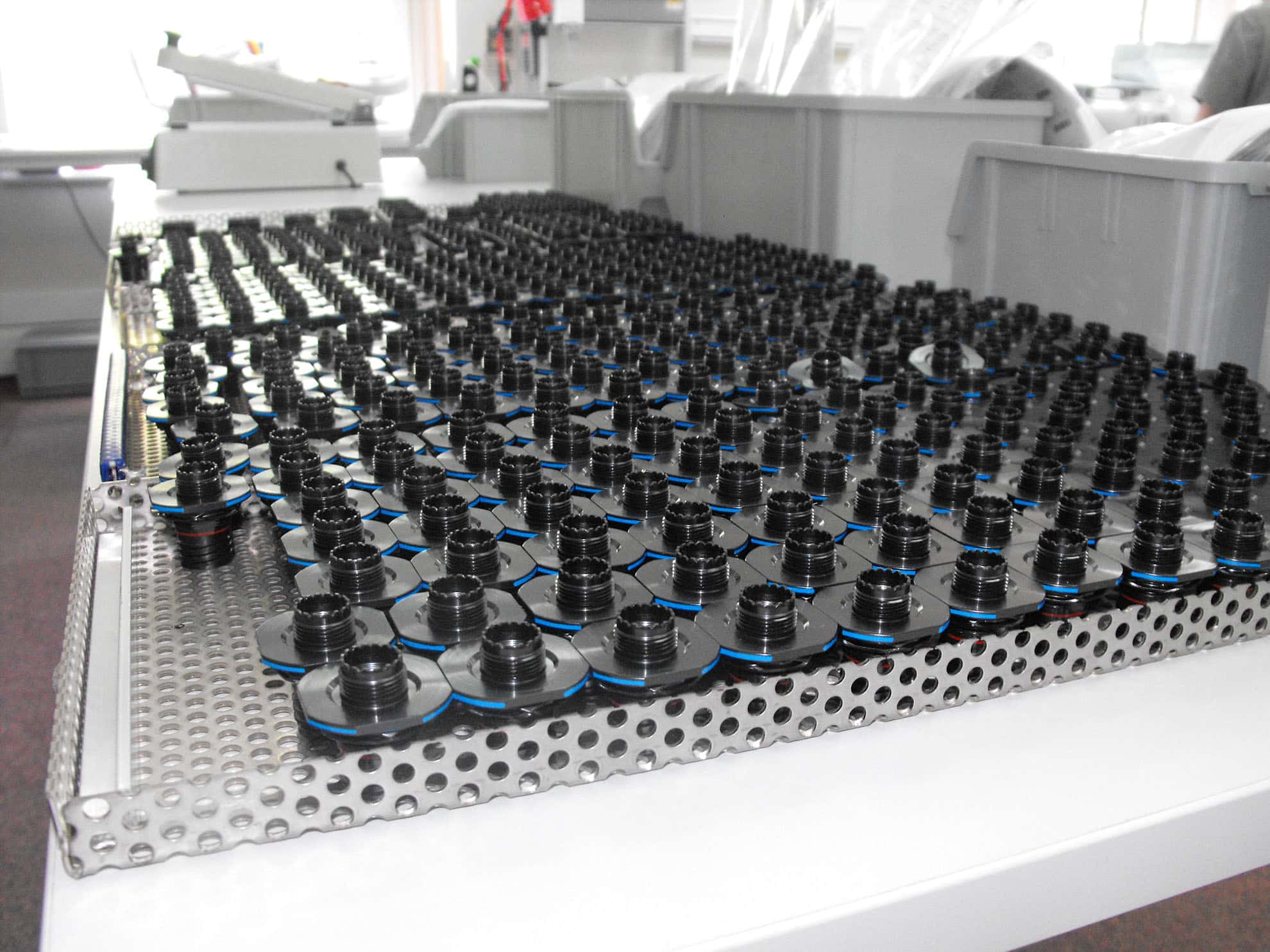 Benefits for customers:
We stock and assemble MIL-DTL-38999 Series III with a real 48-hour turnaround in the UK.

Our UK assembly facility is fully approved to AS9100 Rev D and AS9120 Rev B.

We have fully audited supply chain systems and processes, whether you are looking to buy finished components or you are looking for a proven fully qualified supplier partner.
You can take advantage of our extensive stocks of finished goods or our ability to assemble finished connectors quickly to the exact specification required from our extensive piece part component inventory.
If you need MIL-DTL-38999 Series III Connectors quickly at the best price please do not hesitate to Contact Us on 01489 861378 or electrical@Apollo-aerospace.com.